Some of my completed projects
Hi there!
Below you will find images of a number of larger projects that I have carried out in recent years. For a self-employed person, these are quite large projects that are also bound by tight deadlines. In addition to these large projects, it is always vital for a freelancer to also carry out a large number of smaller projects that you will not find on this page…
Engineering & 3D CAD Designs
Even if you work alone you can handle quite large projects. You need the right hardware and software, you need to understand the field and you need clients who dare to take on you. Usually you start with a small job and if you manage to complete it successfully, the larger assignments will follow naturally.
Chemicals production & dosing systems
Very high demands are always placed on a chemical dosing station. Not only is the technique complicated in terms of different materials and control systems, safety must also be taken into account. In addition, such an installation must occupy as small a surface as possible, while all control systems must be easily accessible.

Once the basic design is ready, the client's inspectors will do their job and check whether all requirements have been met. Before such an installation is commissioned, sometimes dozens of professionals have worked on the project.
---
Water treatment systems
The design of water treatment systems considers several aspects, including the choice of materials for pipes, pumps, filters and other components to ensure durability and compatibility with the water source being treated. The sizing and placement of these components are vital to ensure that water flows through the system at the correct rate and is treated effectively.
The mechanical design process also includes considering ease of maintenance, minimizing energy consumption and ensuring the safety of the system for operating personnel. This may include designing access points, valves and safety systems.
---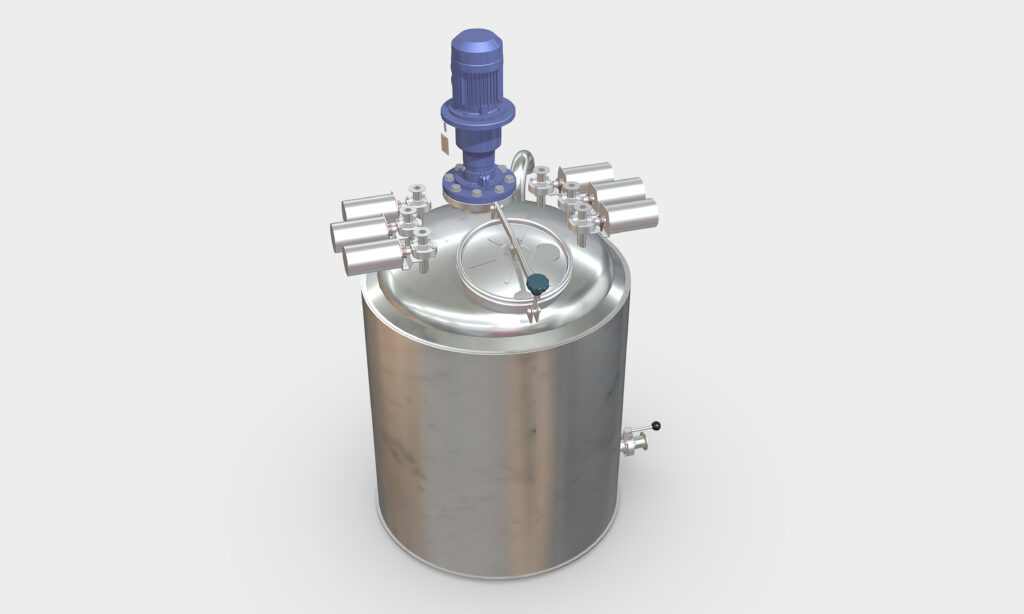 Equipment for food & beverage production
The food and beverage industry demands precise, efficient, and hygienic process equipment to ensure the safe and high-quality production of consumables. The design of such equipment is a crucial aspect of this thriving industry, where every detail counts.
Hygiene is paramount in the design of process equipment for food and beverage production. Stainless steel, a corrosion-resistant material, is often the material of choice due to its ease of cleaning and resistance to bacterial growth. The equipment should also feature smooth, crevice-free surfaces to prevent product buildup and facilitate sanitation.
Another critical consideration is efficiency. Modern equipment is designed to minimize product loss, reduce energy consumption, and optimize production cycles. Innovative technologies like automation, sensors, and control systems play a significant role in achieving these goals. They allow for precise monitoring and adjustment of process parameters, ensuring consistent product quality.
---
Pumps and drives
Fuel upgrading systems
The image above is a mega diesel filter and heating system designed to customer specifications. The installation is built in such a way that it can be placed in a 40Ft. sea container fits so that it can be transported quickly to areas where it is normally too cold to use diesel properly.
Many professionals were involved in this installation, from process technicians and engineers to welders and painters. The design was not fixed in advance and was changed several times during the project in order to achieve an optimally working system.
---
Manure handling systems
The design of manure processing installations is something that I have had a lot of work on in recent years.
What started as a small assignment that I could easily do next to my "regular" work in the process industry, has grown into one of my biggest projects ever.
It needs a completely different approach because I am not dealing with fellow techies but with farmers. And then it makes little sense to come up with detailed process and instrumentation diagrams.